Floor raising broiler equipment ( Deep litter system)or chicken cage for broiler farm?
Brand : Osaint
Product origin : Jinan China
Delivery time : 30 Days
Supply capacity : 100 Set
floor raising system chicken raising system poultry chicken raising system automatic chicken feeding system auto chicken feeder and drinker
Deep litter system / Floor raising broiler equipment or chicken cage for broiler farm?
1. What is floor raising system, what equipments consist of the floor raising broiler system?
2. What is chicken cage system
3. How to choose the chicken cage system or floor raising system
Now there are two methods for chicken raising. Floor rasing broiler equipment and chicken cage system. The most mode for broilers are raising in flat floor, broiler equipment in floor raising is common method among farms in past days. But now as the chicken raising industry developments, battery cage is emerging in the market and become the most popular in poultry recently.
How to choose the suitable floor rasing broiler equipment or chicken cage for broiler? With the emergence of automatic broiler poultry farming cage system, many farms feel a bit puzzle when choose broiler poultry equipment.
Now lets introduce the detail and requirement for poultry broiler floor raising system and automatic cage system.
Broiler chicken feeder floor raising system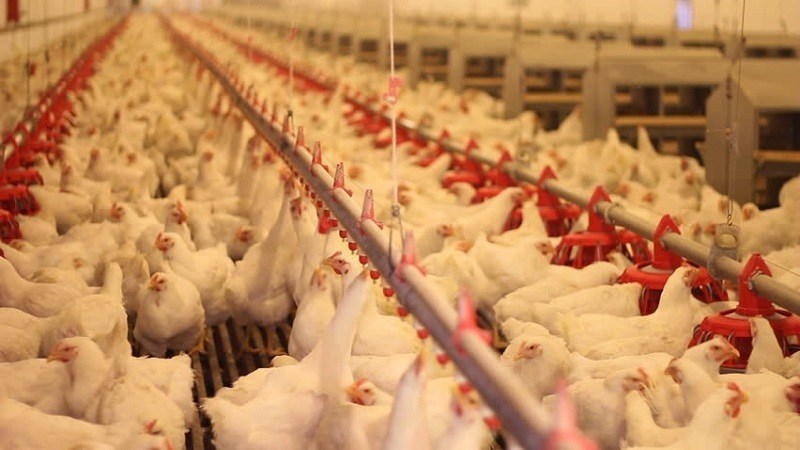 Poultry chicken floor raising system is also called deep litter system, this is one low density raising system, with the advantage of low investment, and easy management. This floor raising system is widely used in broilers raising , even if large quantity.
The poultry chicken floor raising system include the below content:
Firstly poultry feeding system – chicken feeding line , chicken feeding pan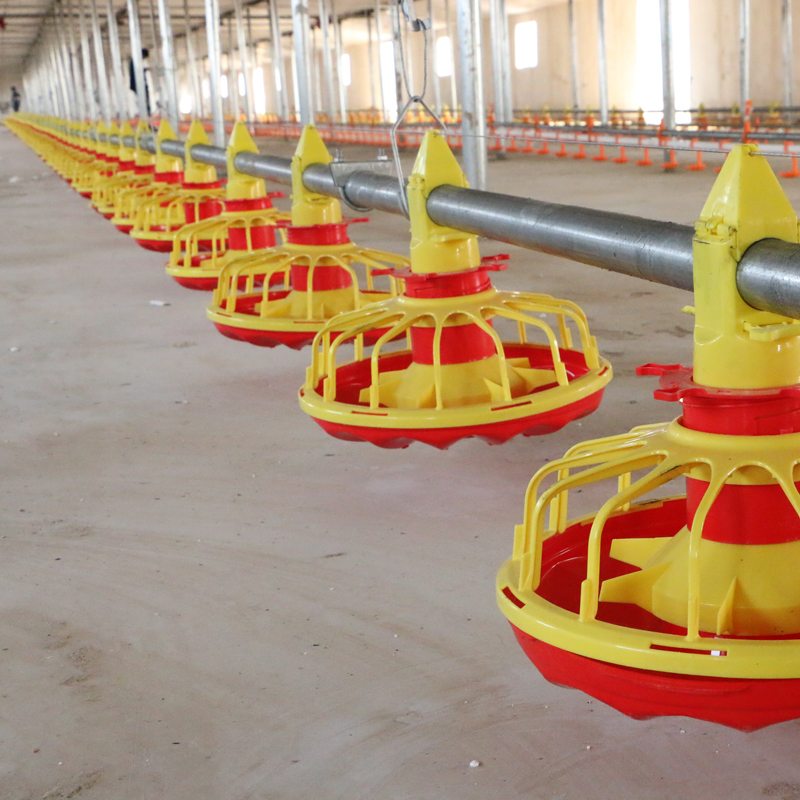 · Poultry floor raising feeding system consist of feeding line and feeding pan line, feed come from silo into the feeding pan and go through main feeding line by auger, there is an engine in the end to make it automatically.
· There are feeding pan in the floor chicken raising system evenly distributed in the feeding pan line, the feeding pan tray can be adjusted according to the chicken body size, to avoid waste of feed.
· Feeding pan line usually equip lifting system, make it higher or lower to adjust the feeding pan height according to the growth of chickens in floor raising system.
· Poultry chicken feeding pan line can also equip low-voltage shock device, to ensure feeding pan line safety in deep litter system.
Secondly chicken poultry boiler waterline system, chicken drinking system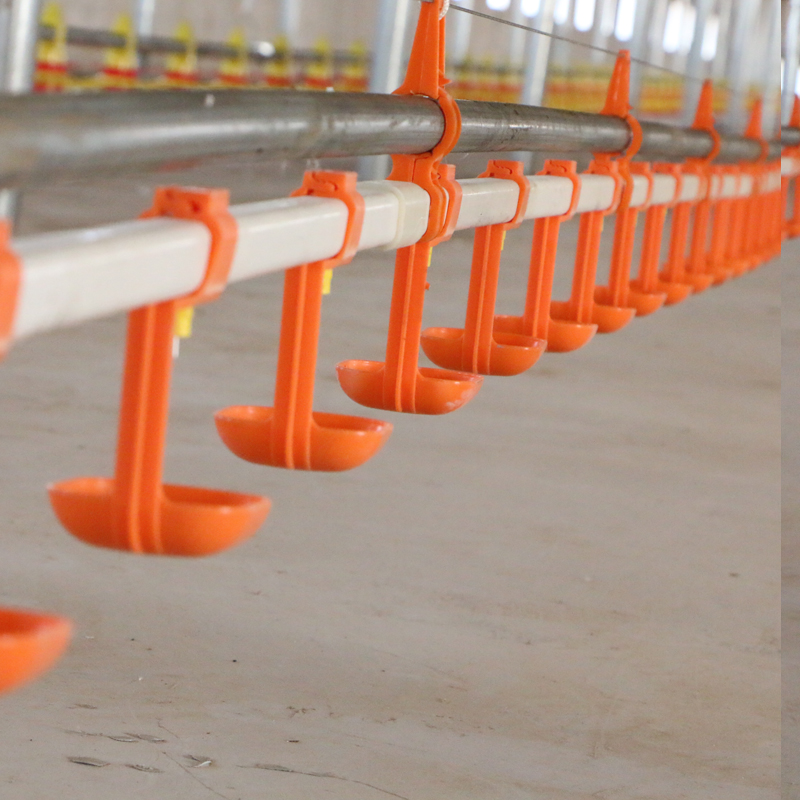 · Usually the chicken drinking system or called nipple drinking system is automatically in deep litter system (floor raising system). There are water pressure regular on the end to control the chicken drinking line pressure
· The automatic floor raising system consist of drinking nipples and drinking cup, as well as the water tube, these drinking line hanging cups evenly distributed in the water line, to facilitate chicken drinking water
· The drinking line system height is also can be adjusted as the growth of the chicken
In the next article we will introduce the chicken cage system.